Here is my experience of a short trip to my neighbouring island country - where my most unforgettable memories were not the Instagrammable beaches, rather the humility of its people.
****
When traveling to a different country, it's natural for people to romanticize a place they've never visited before. I was no different and waited with bated breath to reach Maldives. To my great surprise, the site that greeted me on landing was astoundingly better than anything I'd ever imagined. Maldives took my breath away the minute I saw it. Unparalleled in beauty with its pristine white sand, beckoning turquoise waters and clear blue skies — to call Maldives anything less than paradisiacal would be greatly unjust. Its surreal, jaw-dropping views are what dreams are made of.
My experience, however, would be incomplete specifically without the friendly, warm and welcoming people I had the good fortune of meeting there and the hospitality and culture of the place in general. In contrast to the reasons people usually throng to, to Maldives, mine was a professional trip. My organization that I work for was holding an event in collaboration with the Addu Women's Association (AWA). As a part of the core group, I was delighted to meet a group of rather fierce women who worked diligently not just alone, but also cooperatively as a team. In this sea of ingenuity, the three women that made the event an absolute success deserve a mention — Founder of AWA and Honorary Consul of Belgium Dr Mariyam Shakeela, President at Women in Management - Maldives, Ms Minha Faiz and Honorary Consul of Sweden, Ms Mariyam Waheeda.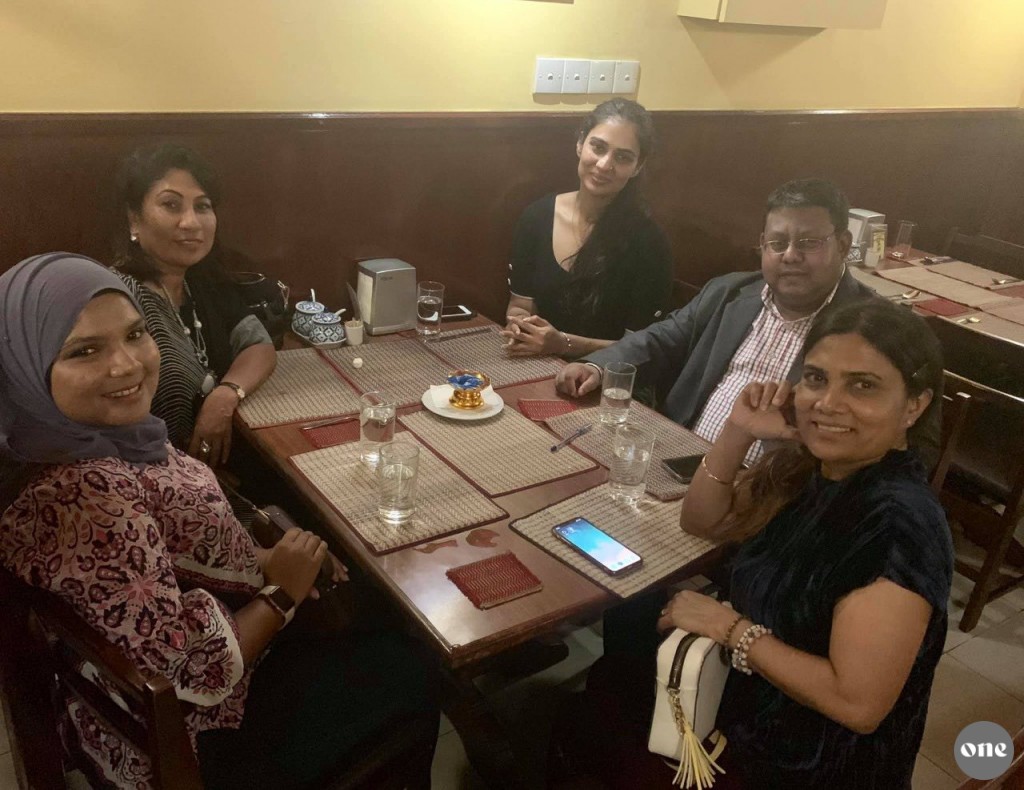 Somewhere between doing the groundwork for the event and rehearsing for it — I realized how much each member resonated with the vision of AWA — one that entailed strength, confidence and empowerment.

My meeting with them was not just a valuable learning experience but also one that was deeply enriching. It opened my eyes and made me aware of the reality of life in this country and how people know so little of the deep and rich history of Maldives going back many centuries — a factor often eclipsed by people merely looking to have a good time and thus, failing to see it as more than just a tourist destination with its perfect landscape. Ibn Battuta, the renowned 14th century traveler found himself in Maldives, leaving behind an interesting account of the place before his brief stint as a judge here failed and he traveled onwards to Sri Lanka. During that time, Maldives was also exporting substantial amounts of cowrie shells and coconut fiber to various regions.

Maldives has a long history of colonialism and formed a part of the Portuguese and British empires before gaining its independence in 1965. The impact of its rich history is still evident in many places if we are curious enough to unravel and look beneath its idyllic beauty.

In celebration of the success that the event turned out to be, I decided to extend my trip by two days. While most visitors head straight to the resort islands, I was more eager to learn about the culture of the place and there was no better way of doing it than by meeting its people. With that in mind, I headed to Malé.

The Malé Friday Mosque, also known as the Old Friday Mosque is a must visit. This sea-culture marvel stands out because of its grand design. Among the many unique elements of architectural form are the walls of the mosque built of finely shaped interlocking coral blocks. The President, Ibrahim Mohamed Solih often offers his Friday prayers here and occasionally greets his people engaging in light conversations with them. It is rare yet refreshing to witness a country leader interacting and communicating with the citizens.
I also spent a day in Hulhumale, an artificial island that connects to Male. The easiest route to reach there is by the Sinmale or the China-Maldives friendship bridge. Although ferry rides and boats keep the islands connected, what really connects the people here, just like in every other rapidly growing digital space is social media. Like most tech-driven places, Maldives is no different in its tremendous reliance on the internet, perhaps slightly more so because of a notable dearth of print media. Online updates are the fastest and most easily accessible. The internet serves as the best source for information dissemination and broadcast.
My trip would have been incomplete without exploring the underwater realm and diverse marine life that Maldives is famous for. I chose an individual snorkelling tour with a certified trainer and spent the most memorable 90 minutes of my trip there. I was followed by a giant manta ray and swam alongside 3 baby sharks (they are completely harmless). It was a profoundly cathartic experience and a perfect end to my visit.
The strong bonds of friendships that I formed here will undoubtedly last a lifetime. As I sit thinking and writing about this from India, I can't conceal the smile that lights my face. Maldives, with its vast expanse of blue, slanted coconut trees and incredibly warm people will be forever etched in my memory. The thoughts of its beautiful sunsets and bright sunshine will continue to fill me with warmth even on cold days.

Oftentimes, when we are unpredictably thrown off-balance by life's dark waves and need to grasp onto the shores for a sense of sanity, the sparkling blue waves of Maldives would be the perfect place to regain that balance, with its sand the most inviting ground to plant our feet on.